In celebration and recognition of Pride Month, we are featuring stories from the 2SLGBTQIA+ MS community. All people impacted by multiple sclerosis deserve to see themselves represented in the stories we tell.  
We know that it is much more than just one month, week, or day and are committed to representing and amplifying voices from diverse perspectives all year round.
---
Sarah and Chelsey's Story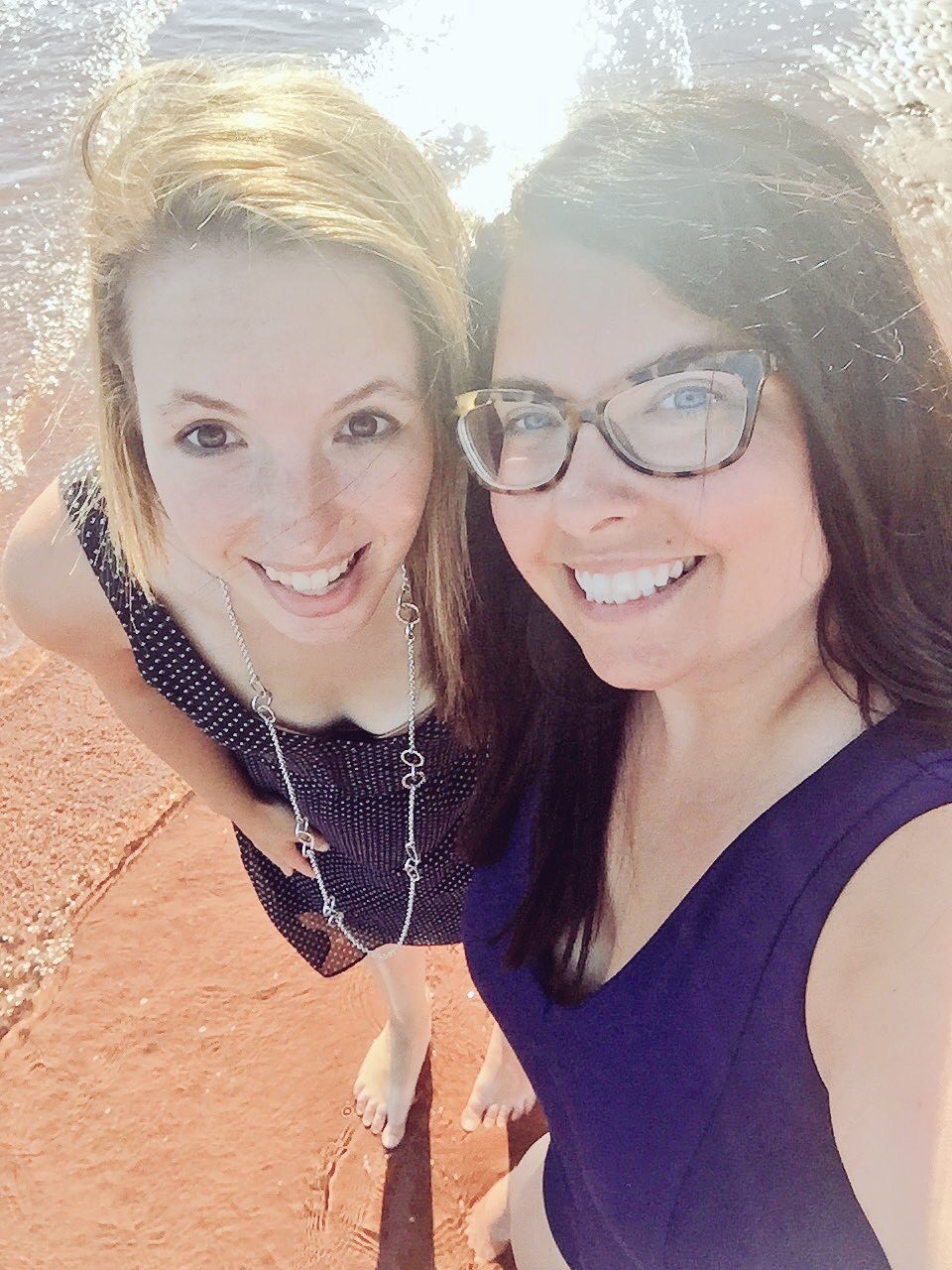 Sarah Flohr and Chelsey Rogerson are a same-sex couple living in Charlottetown, Prince Edward Island. Sarah was diagnosed with MS in 2014, after watching her mom live with a progressive form of the disease for many years.
"I was diagnosed about a year after Chelsey and I started dating," said Sarah. "I was starting to experience a bit of blurriness and double vision, which I first attributed to overworking. Based on my mom's history, my family doctor quickly advised that I see a neurologist. 
When I was first diagnosed, I was scared that my journey would be like my mom's. I watched her struggle for so many years with the progression of the disease, so it was difficult to tell my family that I also had MS."
Sarah's mom moved into a long-term care facility in 2013 and sadly passed away in 2020, during the COVID-19 pandemic. 
"We (Sarah and Chelsey) went to the neurologist's office together, which I'll never forget. We hadn't even sat down before the doctor confirmed that she had MS. It was a little scary because we didn't know what things would be like for her. Sarah's neurologist said that she had to get on an MS treatment (a disease-modifying treatment or DMT) immediately, because if she didn't, she would be in a wheelchair within six months," Chelsey recalled. "It was so much to take in, but Sarah took it in stride. I don't think she missed a day of work. She's very resilient, she just kept going."
Six years later, Sarah, who has relapsing-remitting MS, is thankful to not have to use a wheelchair. She and Chelsey both navigate the challenges and unpredictability of MS by staying optimistic and having a positive outlook. They also rely on each other and their support network. This includes being active in the MS and 2SLGBTQIA+ communities.
Sarah sits on the MS Society of Canada's Division Council in Atlantic and Chelsey has dedicated herself to working to advance the advocacy priorities with the Government Relations Committee. They both have helped organize MS Walk events on the island, are on the board of the Rotary Club of Charlottetown, and are past board members of Pride PEI. 
Sarah and Chelsey volunteered with the MS Society of Canada prior to Sarah's diagnosis, and have become even more involved since. 
"It was important for Sarah to meet other young people who had MS, especially those at different stages, as her only real connection to the disease was with her mom – someone who had a very aggressive form of MS," said Chelsey. 
"The opportunity to meet other individuals affected by MS creates a strong network that you can lean on, especially if they have had similar experiences in terms of having family members that were diagnosed, and then themselves being diagnosed," noted Sarah. "Building a strong connection to the community has been helpful."
Up until this point, Sarah said in her experience the MS and 2SLGBTQIA+ communities have not significantly overlapped with each other, but she sees similarities that these two parts of her identity have in common. 
"As an identity, I think it was generally more difficult to come out as a lesbian, but telling my mom I had MS was one of the most difficult conversations I've ever had," she said. "It was easier to tell her I was gay than tell her I had MS. I didn't tell my mom for quite some time. She'd moved into a long-term care home and was having a hard time. I didn't want to burden her with my diagnosis. It's not only about coming out once though," Sarah added. "I continue to come out on both sides whenever I meet new people."
"One way in which the two identities intersect is possibly bias in the healthcare system," said Chelsey. "Luckily, it isn't something we've experienced but it definitely exists, and we need to look at the reasons why–whether it's weight bias, race, or sexual orientation. It's important to look at things with an intersectional lens."
"Pride Month is a really good time to celebrate and see the progress the community has made," said Chelsey. "Because of COVID, we haven't celebrated at the same scale over the past couple years, but even outside the queer community, it's been really nice to see the level of support. It's also an opportunity to address the works that still needs to be done. I think that all marginalized people need to be seen and represented. People with MS fall under the category of people with disabilities and are already part of a marginalized community. When you add gender, race, socioeconomic status, or sexual orientation, it's another layer. It's really important that when you see people that are affected by MS, you see people that look like you."
"Thankfully, we live in country like Canada where we have freedoms other countries don't," said Sarah. "It's important to keep that in mind all year round, but especially during Pride Month."