"I cried a lot when I was diagnosed. I was 22 years old, and I thought my life was over.
I went to the hospital after losing feeling in my right arm. While I was there, I lost feeling in my right side, from my shoulder to my hip. I had to learn how to hold a pencil and eat again, among other things.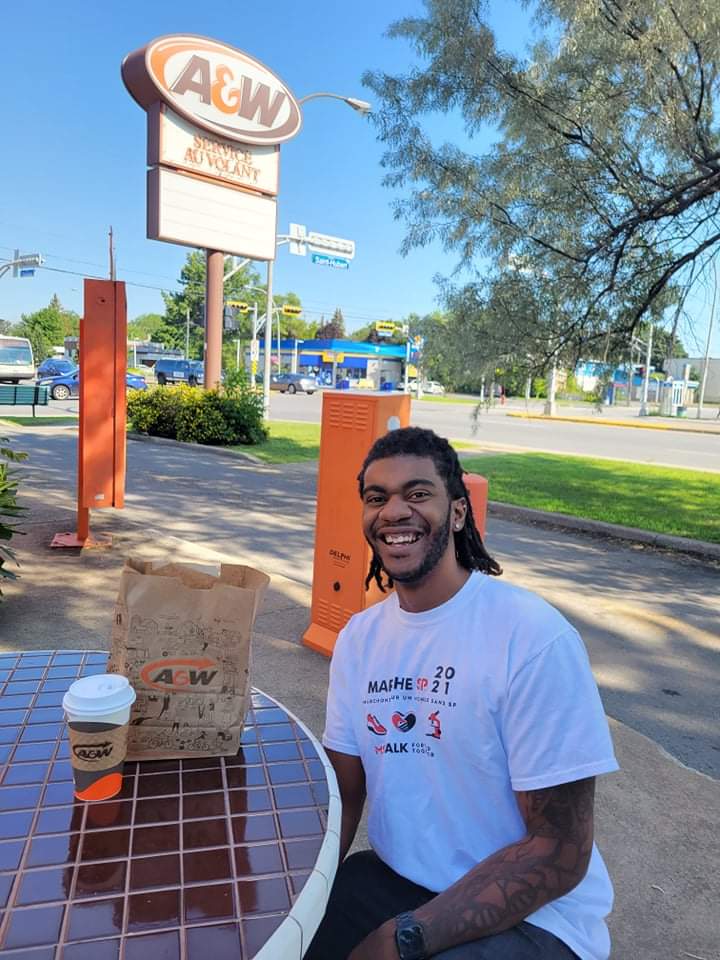 Shortly after receiving my diagnosis, I told myself I had two choices: accept the disease and live with it or live unhappily. As soon as I got out of the hospital, I decided I was going to appreciate everything around me more. I got involved with MS Canada including MS Walk in Terrebonne, QC and the Christmas markets, and I gave presentations in schools. I wanted to give back to the community and make a difference.  
MS is a disease that isn't as well known in the Black community, so I've had to talk to people about it and explain what the disease is and how I'm going to live with it for the rest of my life. Even now, I've only ever met two other Black people with MS. I think that multiple sclerosis is taboo in the Black community, because it's not talked about as much.
Sometimes my condition isn't taken seriously. People often discount how I feel when I'm explaining my situation. As soon as I'm with someone else (my ex-wife, for example), they're more likely to believe what I'm going through. It's as though I have to provide proof or have my family back me up to be believed. Luckily, my ex-wife and my family are very supportive. I also have two friends with MS, and I've been able to connect with other members of the MS community through social media, which has been great. I've formed some close connections and can lean on them since they're living though something similar.
I have many symptoms, so I've learned to listen to my body and adapt my activities as needed. I recognize my symptoms and I try to take care of myself. I no longer have sensation in my hands, so I need to be really careful not to get too cold or burn myself, because I simply won't feel it. I have to use a cane or a walker because I've lost my sense of balance. I also have memory problems, fatigue, and pain. After my diagnosis, I developed epilepsy issues. 
Having MS as a young father of two presents some challenges. I'm very proud of being a dad and I adore my son and daughter, but it's not always easy to explain how I feel to other people, especially to kids. I usually say I have 'a storm in my head' to help them understand my condition. I'm happy to be able to count on them to help me get through any challenges. My son has even become a fan of my walker and likes to use it with me!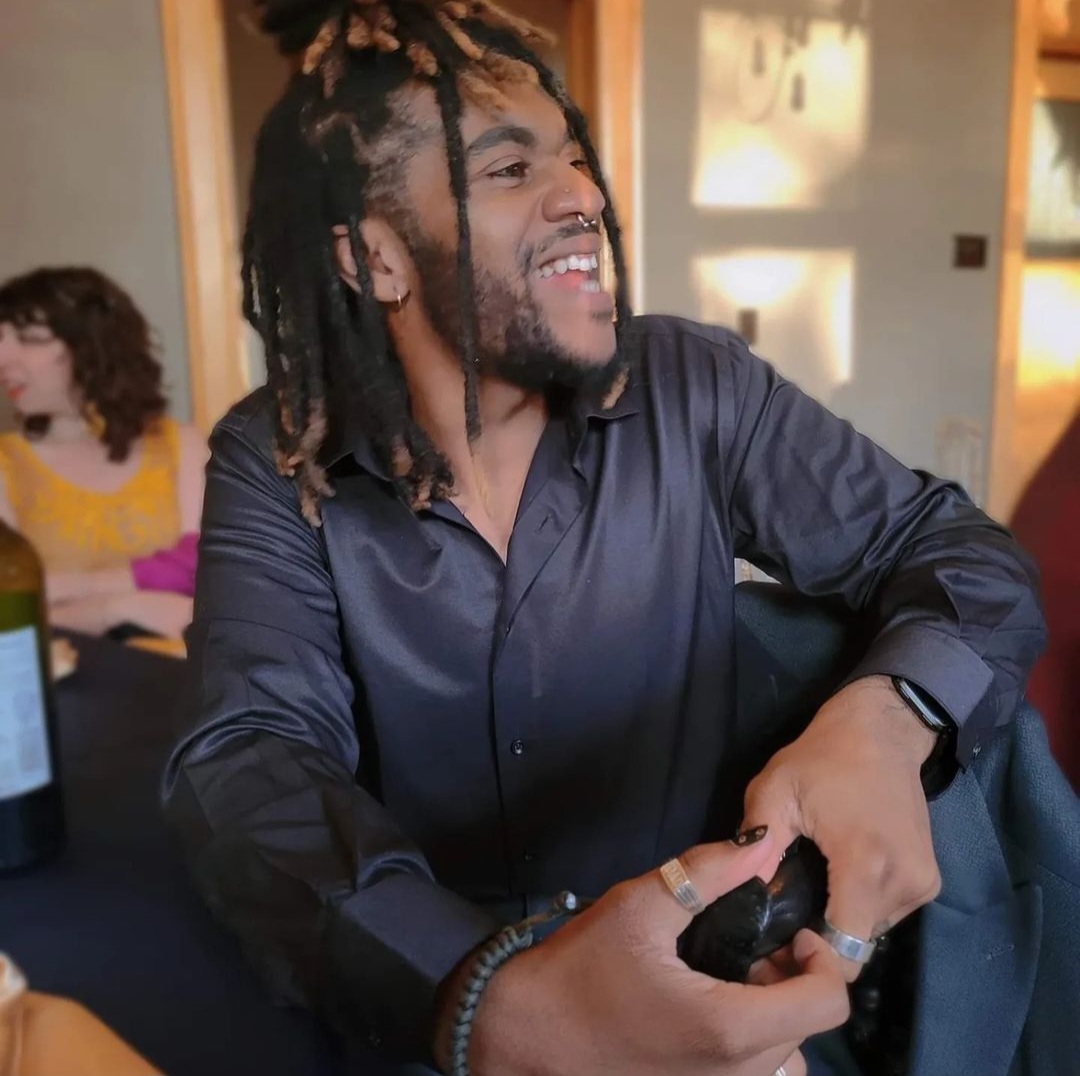 I like the fact that we highlight the importance of the Black community for a month, but it should be all the time. Lots of events have marked our history and they're not talked about very often, apart from major historical figures such as Martin Luther King and Rosa Parks. It's important to talk about Black history, highlight our heritage, and educate others. It's important to show the diversity of people who have MS. Caucasians aren't the only people affected by this disease and by showing people from all cultural communities, we can help others feel less alone. When you don't feel represented, you're more likely to isolate yourself, and that can undermine your mental health even more. When we feel supported and represented, we feel we're being heard, and that encourages us to share our emotions instead of keeping them to ourselves and living in the dark. 
 It's true that MS is scary, and your emotions are valid, but your life isn't over—it's just a new chapter that is starting. Take command of this chapter and don't let the disease control you. Take control of as much as you're able to, take care of yourself, and make the necessary adjustments to find some comfort in your daily life. And also, don't remain silent—talk to the people around you and ask for help when you need it. 
Kenbe la ( 'stay strong' in Creole)!"
---
All people living with multiple sclerosis deserve to see themselves represented in the stories we tell. We know that it is much more than just one month, week, or day and are committed to representing and amplifying voices from diverse perspectives all year round. Share your experience living with or being affected by MS by emailing socialmedia@mssociety.ca